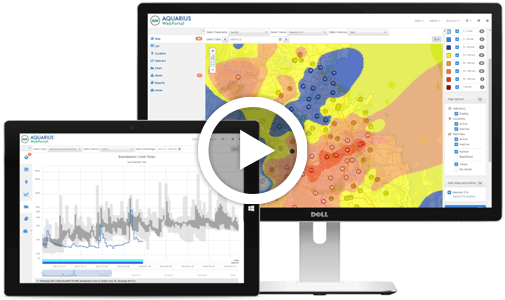 AQUARIUS Analytics Software for Water Environments:
AQUARIUS streamlines the management of continuous and discrete water data with powerful data processing tools and automated storage, processing, and workflows yielding defensible data. AQUARIUS also transforms data into information by adding historical and meaningful context that provides actionable insights. Communication with stakeholders is improved through meaningful dashboards filled with rich graphics and maps.

Organizations rely on AQUARIUS for timely & accurate information to empower better, faster decision-making in the management of their water resources.