Onset RX Weather Station
Weather Monitoring Station
The HOBO RX3000 is a research-grade data logging weather station that combines greater measurement flexibility and an on-board LCD display in a rugged, easy-to-deploy package.
Key Advantages
Cloud-based data access
Plug-and-play operation
Flexible support for a broad range of sensors
Data easily shared with others through the internet
Configurable from your mobile device
Alarm notifications via text, email
Rugged double-weatherproof enclosure
Deployment Friendly
On-board LCD display helps you confirm system operation, sensor connections, cellular signal strength, and other parameters before leaving the deployment site.

Flexible
With the RX3000 Station, you can configure plug-and-play or wireless sensors and add up to two modules. Modules are available for a water level sensor, a 4-channel analog, relay outputs to control devices based on alarm conditions, or the HOBOnet Wireless Manager.
Field-Proven
The HOBO RX3000 features a double-weatherproof enclosure designed for long-term use – even in harsh environments. Critical electronics are sealed in a secondary enclosure, and weathertight sensor ports keep moisture out.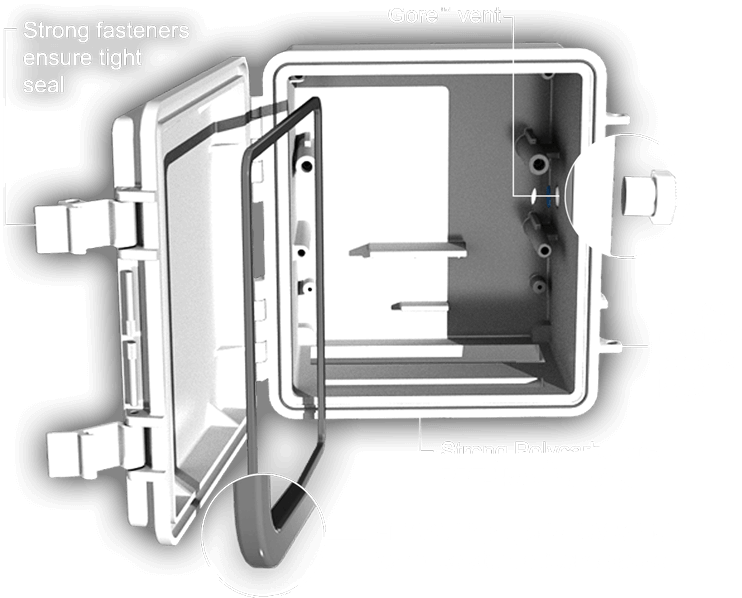 Scalable
Simply plug in up to 10 of our plug-and-play sensors, or add up to 50 wireless sensors with the HOBOnet wireless sensor network receiver. The RX3000 station will recognize the sensors and begin taking measurements. No need for programming or complicated wiring!
Connect up to 50 wireless sensors
900 MHz wireless mesh technology
600m line-of-sight range
No additional data fee charges per sensor
Connect up to 10 plug-and-play Smart Sensors
Reliable, research-grade performance
No need for programming or complicated wiring
Low-cost data plans available
Cellular, Wi-Fi, and Ethernet options
24/7 Data Access
The HOBO RX3000 Station transmits data to HOBOlink – Onset's cloud-based software platform. HOBOlink makes it easy to access current and historical weather data, manage and control your RX3000 stations remotely, and set alarm notifications. You can also schedule automatic delivery of data files.
Want to learn more?
Get our guide on deploying weather stations